Free registration required before viewing this course
Already have an account? Click here to log in.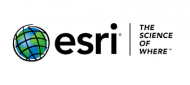 Solving Infrastructure Challenges through GIS and Civil BIM
---
Course Information
AEC firms are tasked with the engineering, construction and management of our critical infrastructure.  They have historically been challenged to bring CAD, BIM and GIS together to improve the waterways, roadways, and infrastructure we require to live our lives.  These data, applications and professional expertise have been siloed, limiting the productivity, accuracy and collaboration of project teams.
Radical transformation of the working environment is changing the way AEC firms deliver work to their clients and to their community. Work processes are becoming more digital with growing demands for productivity and a distributed workforce. AEC firms that are able to adopt digital workflows to plan, design, build and operate will thrive.  Others will fail!
With the ArcGIS platform AEC firms are able to easily obtain, share, and analyze data, saving time and resources.  ArcGIS improves coordination and efficiency, brings AEC projects to life through geographic context, and enables teams to engage and collaborate.
In this webcast you will see these topics applied and learn about:
A real-world infrastructure project illustrating a number of GIS in AEC workflows
Civil engineering workflows combining Autodesk Civil3D and Esri ArcGIS
Esri's AEC Project Delivery Subscription, a solution for digital delivery and collaboration
Learning Objectives:
 Gain an understanding of Civil3D and ArcGIS to address Civil Engineering oriented workflows.
 How to maximize GIS as a means of cataloging and providing content to project stakeholders from every discipline.
 Ensure all team members are enabled to make the most informed decisions using information they can trust – even if that information is managed elsewhere.
 How ArcGIS can be combined with multiple BIM360/Revit design files and 3D visualization techniques that are searchable and more readily available to end users.
Already have an account? Click here to log in.