Free registration required before viewing this course
Already have an account? Click here to log in.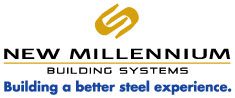 Long-Span Composite Floors: Engineered Options for Multi-Story Project Design
---
Course Information
Today's variety of long-span composite floor systems requires the specifying engineer to understand their differences and how to optimize the unique advantages of the particular chosen system.
Three fundamental system configurations represent the range of long-span composite floor options on the market today. The designs of all three systems are based on the principle of composite action and the integration of steel and concrete structural elements. By understanding and leveraging the structural distinctions of these systems, the engineer can take full advantage of the specified system.
Author
Sean Smith, M. Arch, LEED/AP and Alex Therien, AIA LEED/AP
Learning Objectives
Know the distinguishing attributes of long-span composite floor systems.
Be prepared to address system-related engineering criteria, including strength and serviceability requirements, sound transmission and fire endurance.
Become familiar with typical application engineering decisions (case study references).
Know and have ready the design standards and resources governing composite floors.
Already have an account? Click here to log in.