Introducing the reimagined Autodesk Gallery
When its doors first opened in 2008, the Autodesk Gallery served as San Francisco's very first space dedicated to design and make innovations. It also showcased the extraordinary impact of Autodesk technology.
More than a decade later, innovation, reinvention, and the acceleration of digitization of industries have only intensified. Autodesk customers leverage our technology to solve the complex challenges facing the world today, and together, we remain dedicated to a better world designed and made for all.
We're excited to introduce a completely reimagined Autodesk Gallery at One Market in San Francisco. Following a major renovation and expansion completed in December 2021, the gallery now offers an entirely new series of exhibits and celebrates the world of innovators empowered by Autodesk technology.
The Autodesk Gallery: Immersive, interactive, and anchored in the New Possible
You may have seen in September 2021 that Autodesk revealed its new brand – one that is bold, optimistic, and rooted in action. As a physical expression of that new brand, our gallery is a place to reflect on the positive impact that we can collectively achieve and experience an expanded view of what's possible today and tomorrow.
Completing a renovation as comprehensive as the gallery's was always going to present its challenges. The onset and continuation of the COVID-19 pandemic, however, was a challenge no one could have predicted.
From construction kick-off in November 2020 through completion in December 2021, maintaining the health and safety of our crew members was top priority. This meant quickly adapting to evolving health and safety protocols, practicing proper physical distancing on site, and using Autodesk tools to work and collaborate remotely. The team used BIM 360 as its design and construction management platform, Revit to author all AEC models, AutoCAD to collaborate with project stakeholders in 2D, and Navisworks to identify clashes and prepare models for construction-readiness.
Going through this renovation process amid a global pandemic served as an important reminder of the similar challenges our customers face across industries, as well as the many ways Autodesk technology can help teams safely navigate uncertain times.
It also meant considering the gallery's overall design through a COVID-conscious lens: what measures could we take to support the health and safety of future visitors? We addressed this by incorporating design elements like touch-free buttons, interactive gallery content that's activated via sensors, and more.
The gallery will open for select tours and events in 2022. In the meantime, keep reading for a virtual walk-through of this inspiring new space and the engaging experiences it offers.
Entering the World of Autodesk
As soon as the elevator doors open, guests will experience the scope of the gallery renovation and immediately step into the world of Autodesk. At one end of the lobby space, visitors are greeted with a largescale, looping video that shows the breadth and depth of Autodesk's capabilities and customer work. At the other end, a modern reception desk draws visitors in and leads them to a physical manifestation of our new Autodesk logo.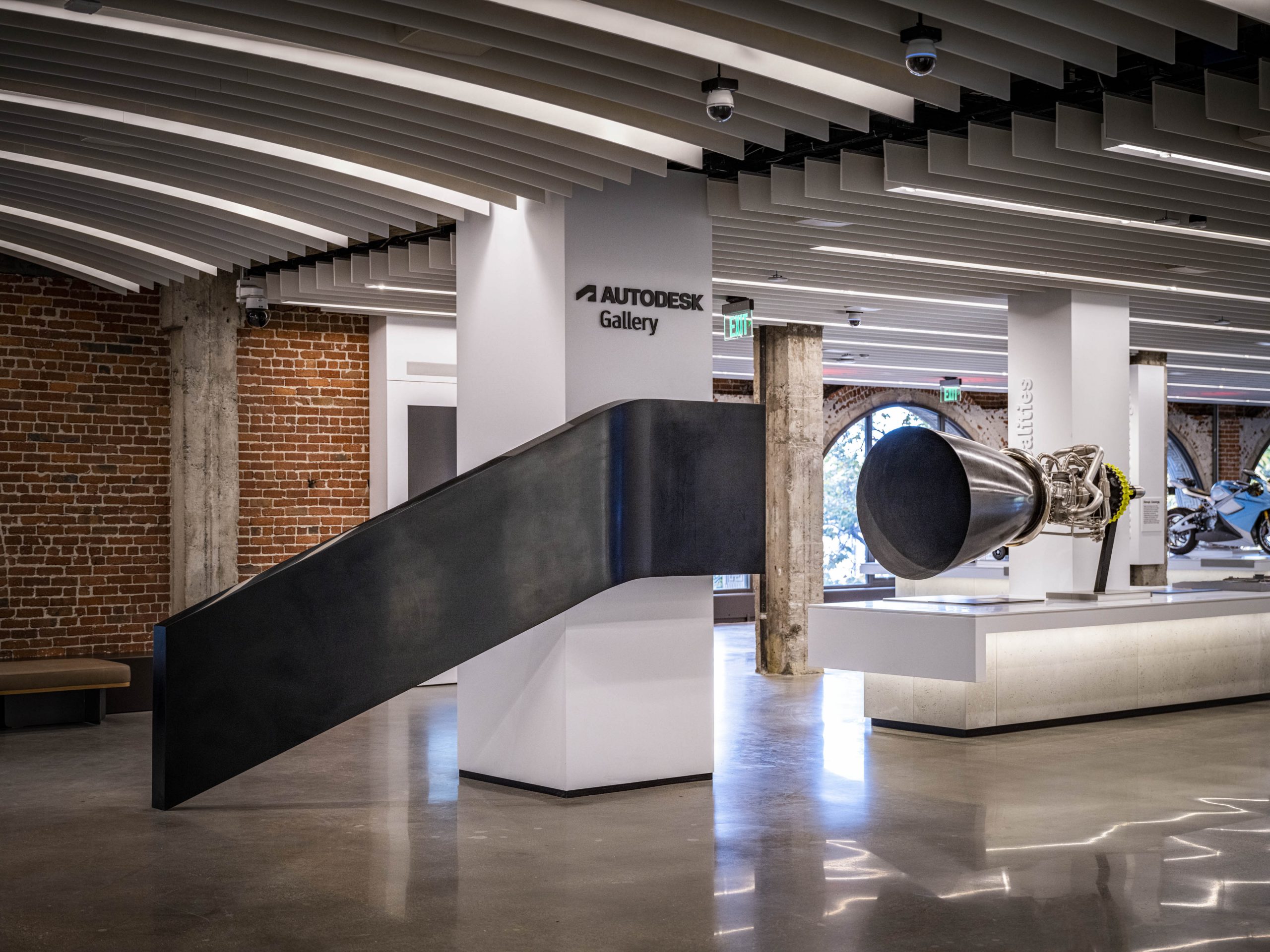 Autodesk Gallery Exhibits and Experiences
At its core, the gallery celebrates the amazing and innovative work our customers are doing across industries with Autodesk technologies. In addition to Autodesk-focused experiences, the space now features 13 unique customer stories. Each allows guests to explore today's leading-edge solutions, pioneering breakthroughs, and experimental visions for a better future for all. Here are just a few examples: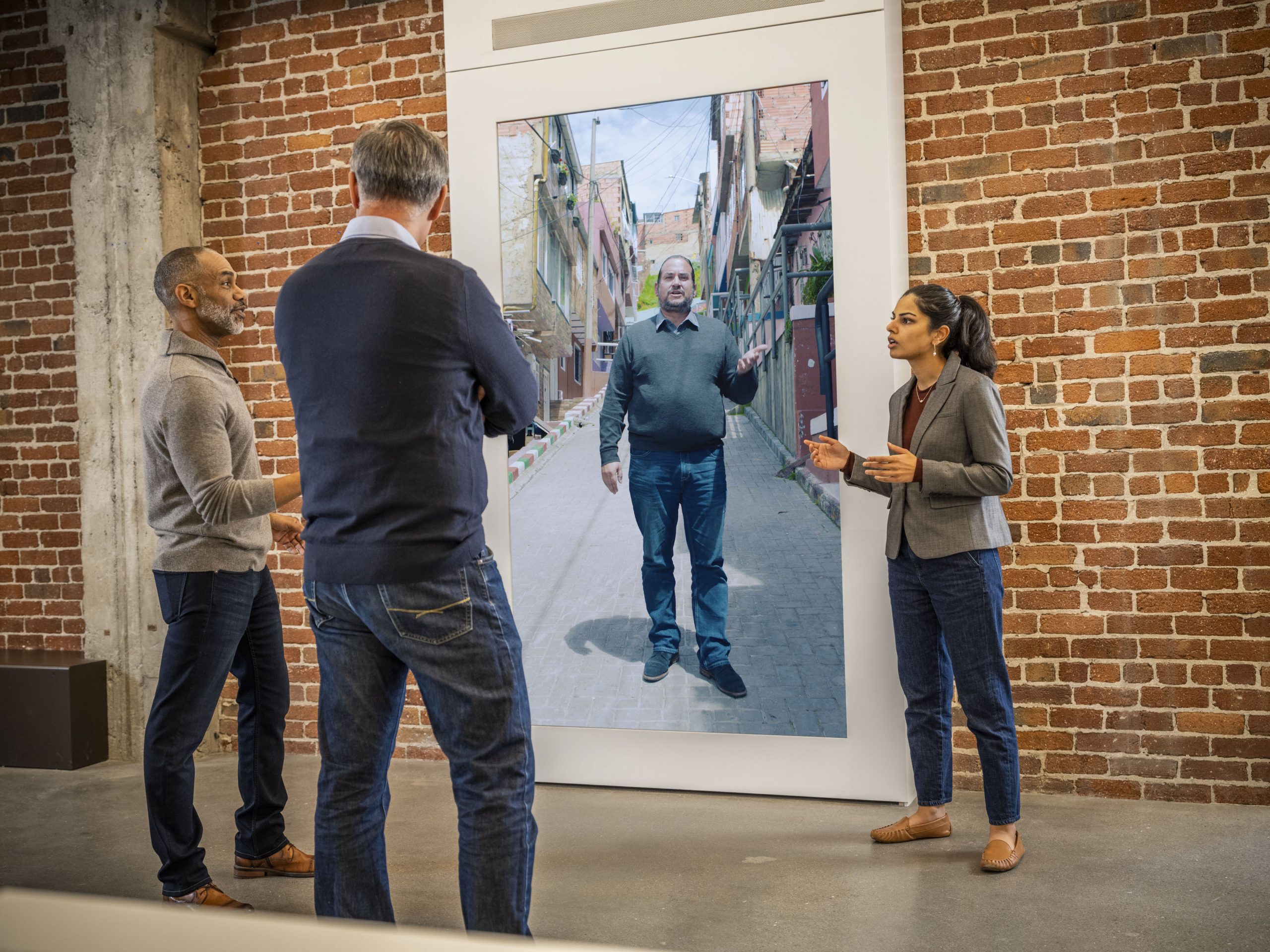 Build Change is a nonprofit organization that uses Autodesk technology to help developing communities impacted by earthquakes and typhoons reconstruct, retrofit and resist future damage.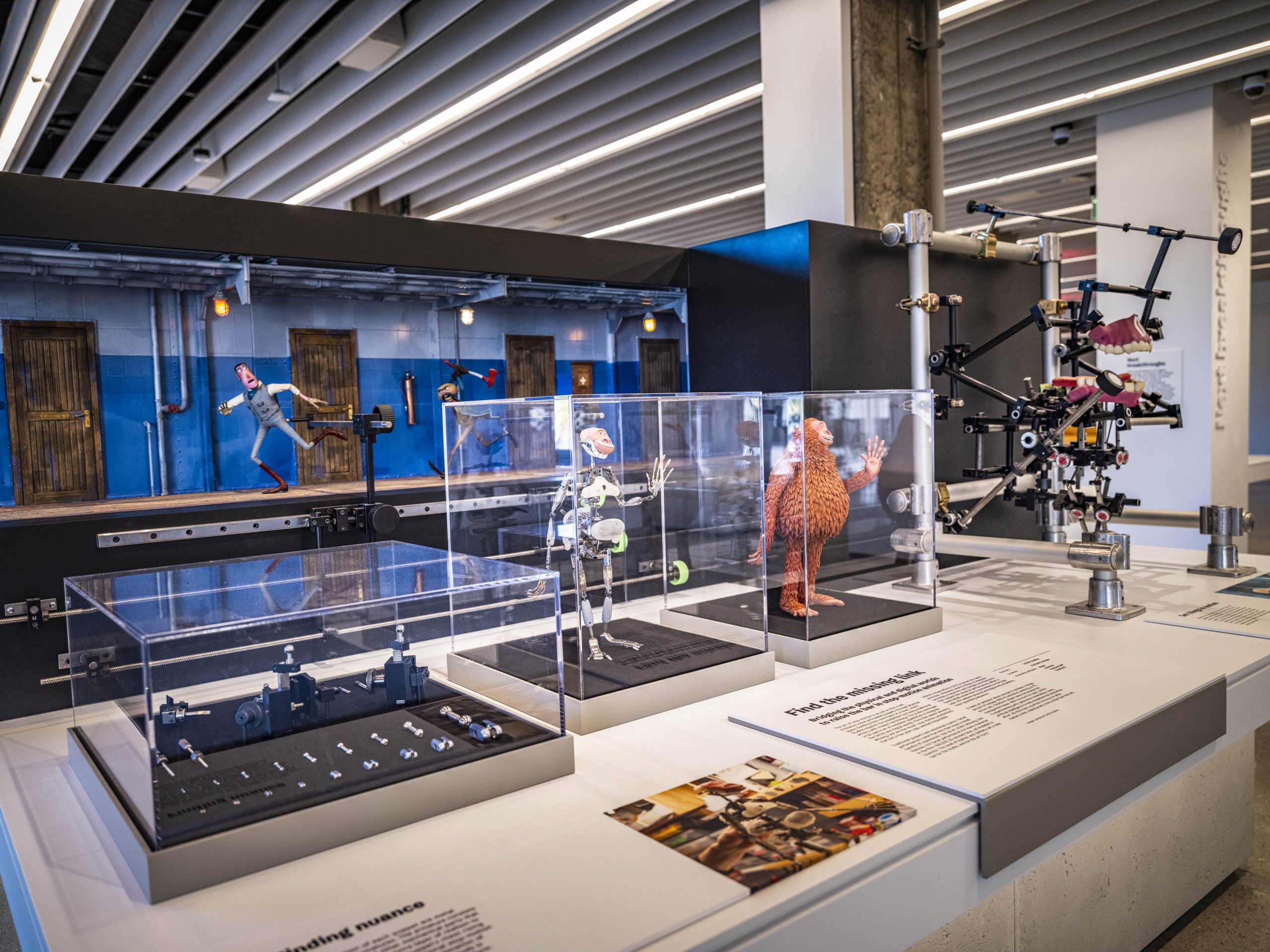 Award-winning feature film animation studio LAIKA uses Autodesk technology to bring its films to life and elevate the craft of animation.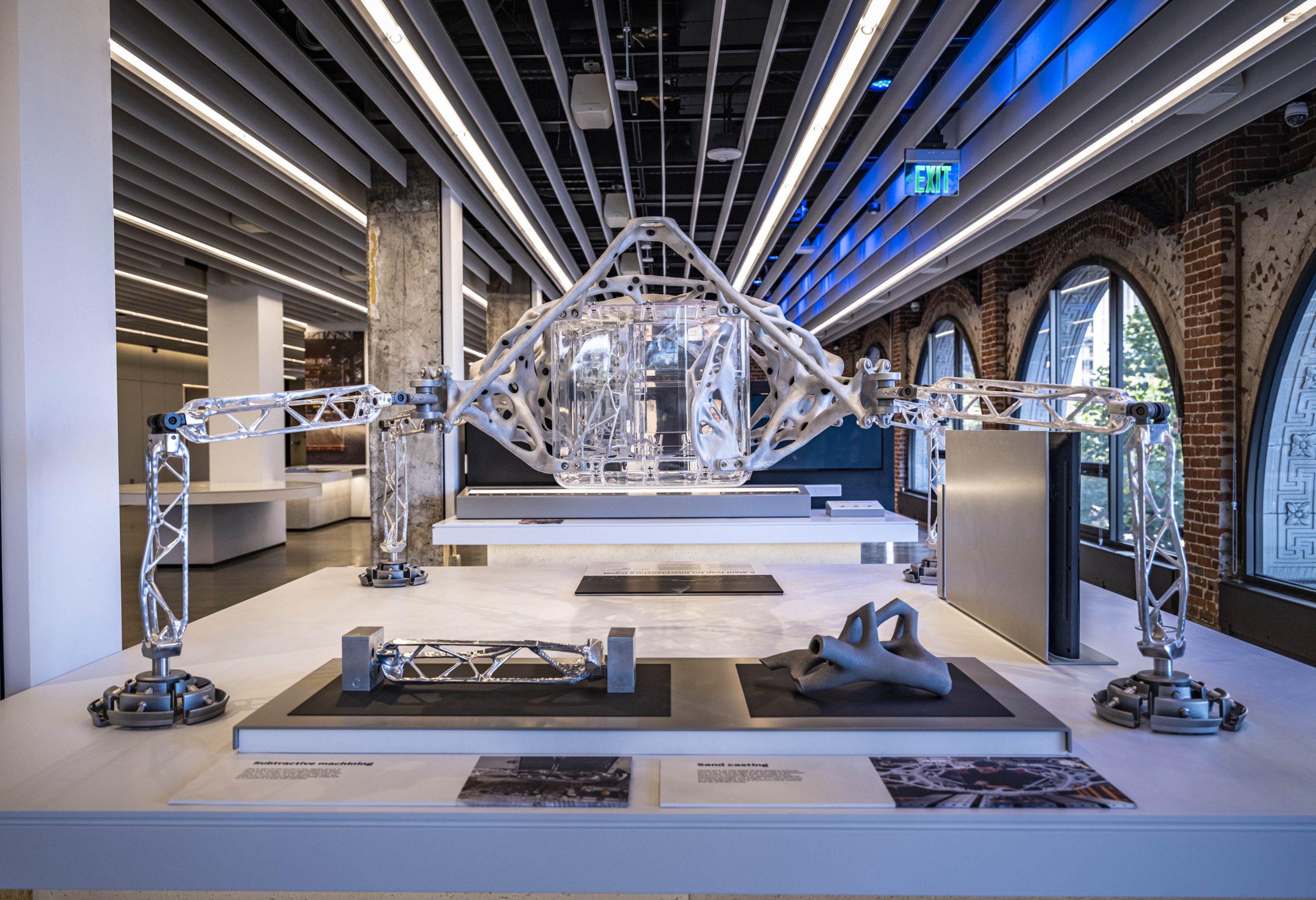 Keeping weight capacity constraints in mind, NASA's Jet Propulsion Laboratory worked with Autodesk Research to optimize their Lander using generative design technology.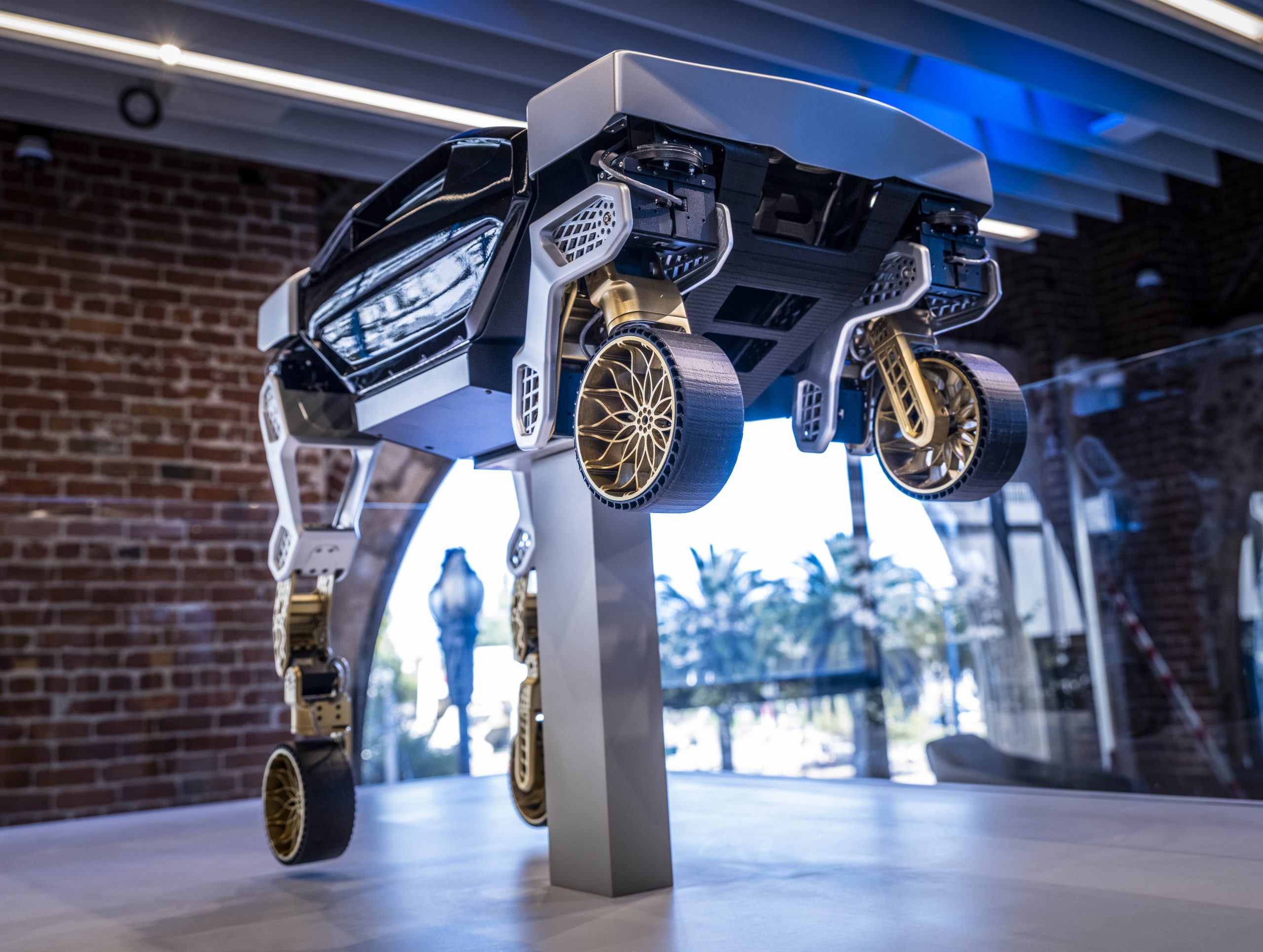 Enabled by Autodesk technology, Hyundai's Ultimate Mobility Vehicle prototype encourages a new type of ground vehicle with unprecedented locomotion capabilities that help it traverse rough terrains in remote environments.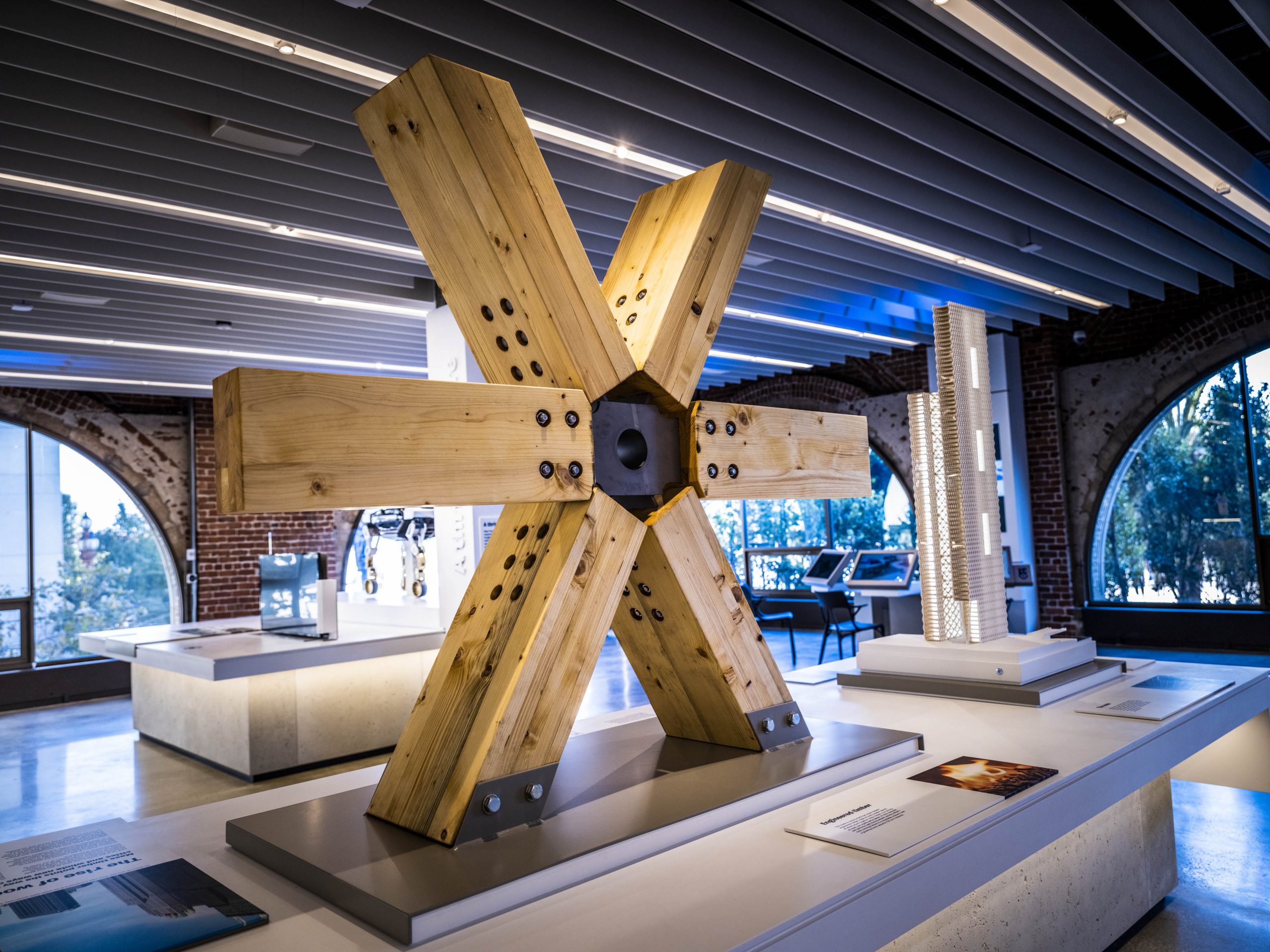 Using Autodesk technology, Perkins & Will designed its River Beech tower's innovative structure – a project which allowed both teams to explore opportunities for robotic construction, modularity, and prefabrication in tall timber plans.
The renovated gallery also offers three Autodesk-focused experiences that tell a story to deepen visitors' understanding of the company's impact.
Spectrum is a new experience that honors the innovators, problem-solvers, and experts making the world a better place for all. Featuring interactive portraits of Autodesk customers, this experience showcases the humanity behind innovation.
Positioned at the heart of the exhibit space, Prism is a central hub from which all customer stories radiate. This experience allows visitors to participate in multi-choice questions, projected onto a large tabletop surface and responsive to touch or gesture.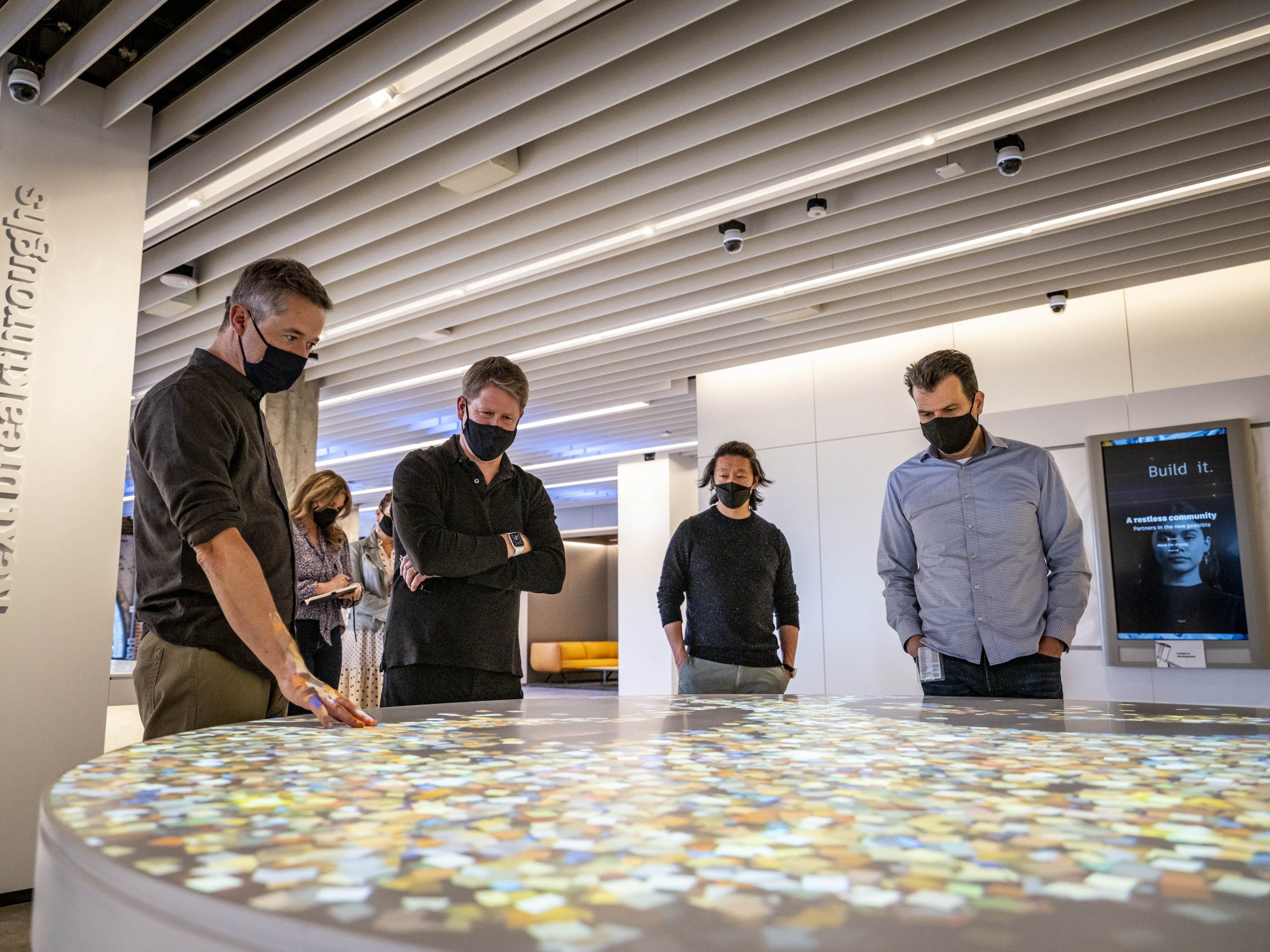 Future Communities is an interactive digital experience created in partnership with the Smithsonian that invites guests to collaborate – with each other and with artificial intelligence (AI) – to design a resilient and sustainable community. The multi-player game seeks to foster dialogue between visitors and a deeper understanding of how AI and generative design can help communities work through complex design decisions while balancing diverse priorities.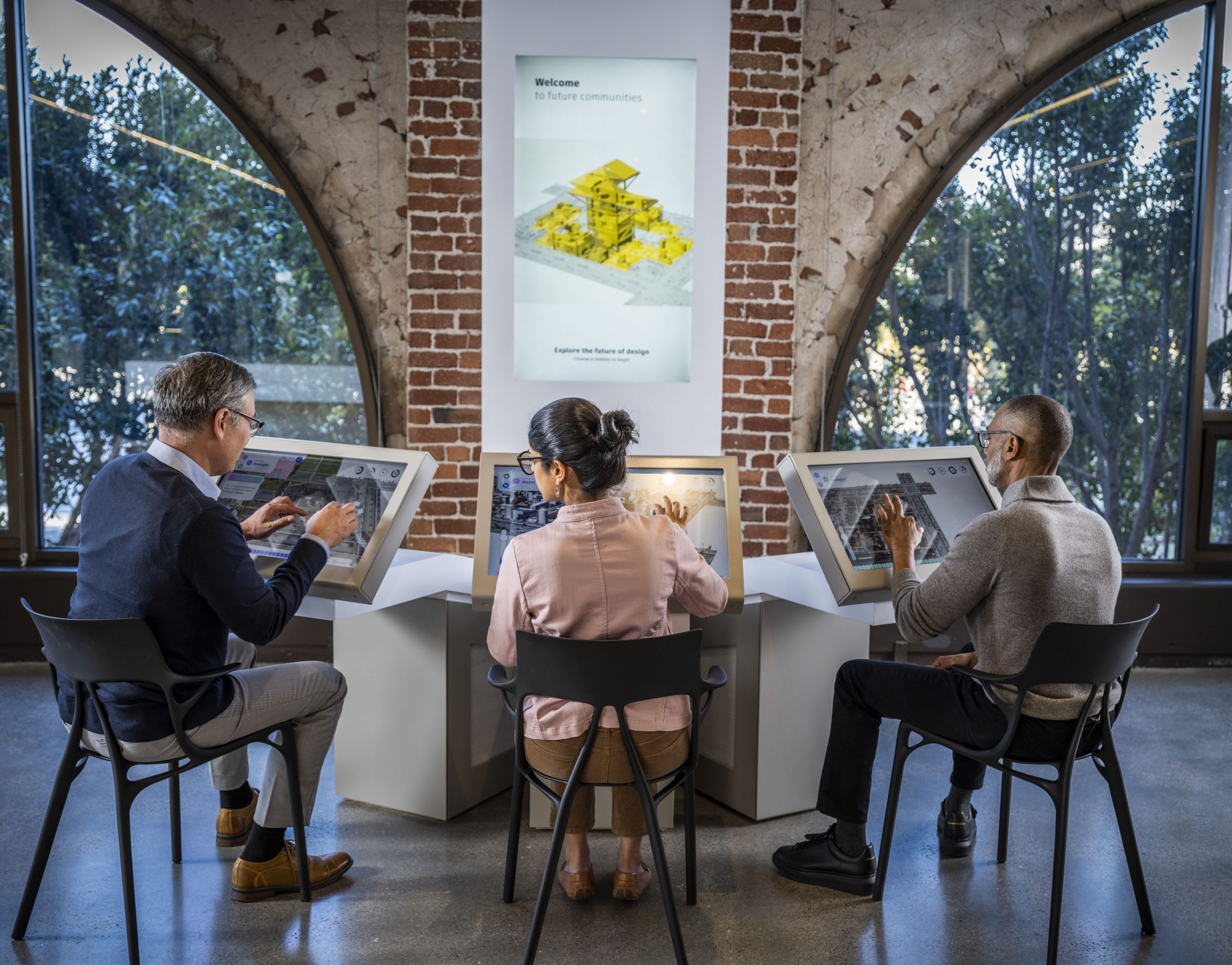 In its expansion, the gallery also gained a few new spaces – a beautiful Executive Briefing Center that provides a VIP experience for executives and customers, as well as a dedicated event space that can be transformed to meet the needs of various occasions.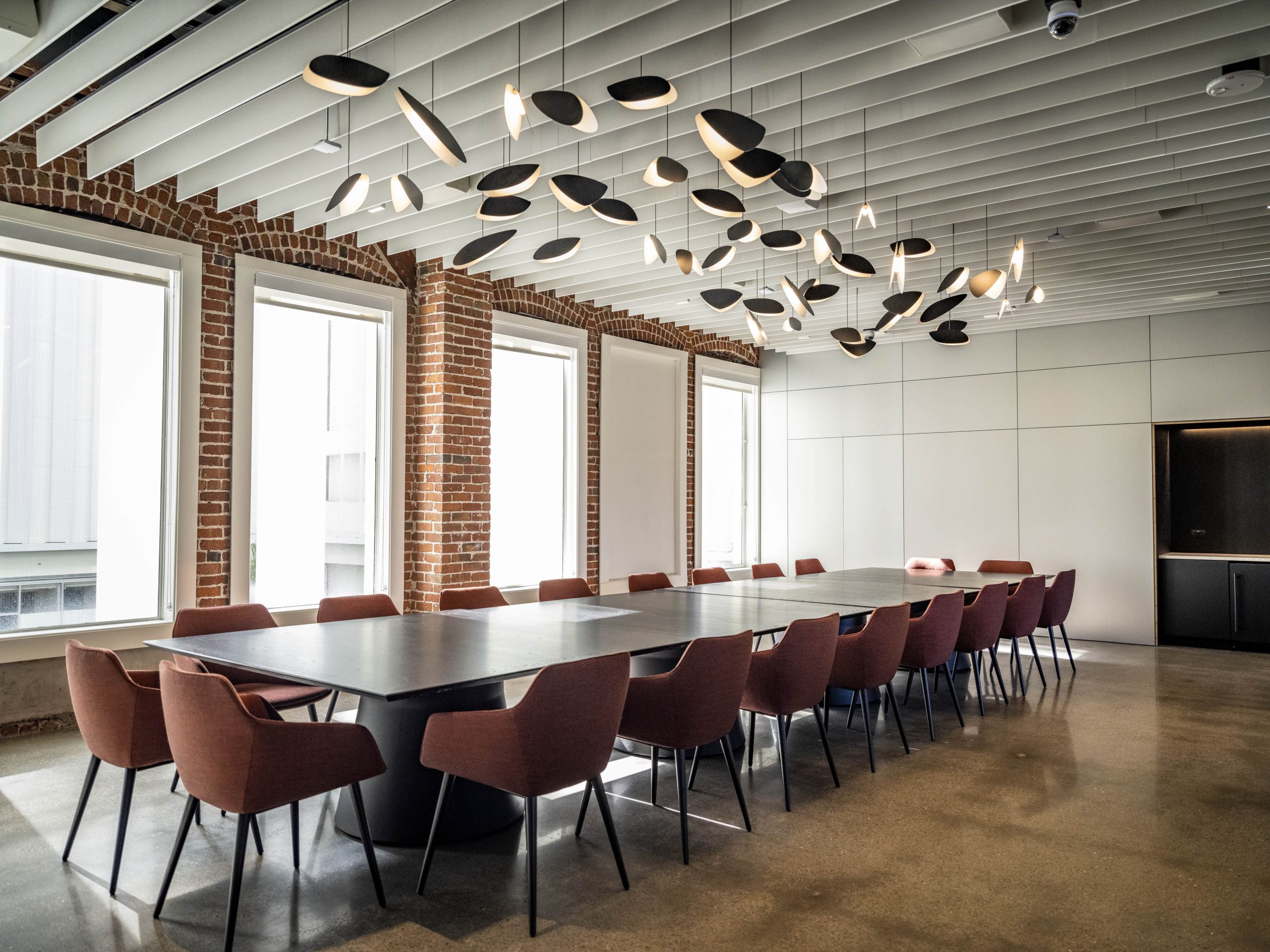 From start to finish, the Autodesk Gallery we're introducing today presents an inspiring and reinvented experience for visitors to enjoy. If you're interested in learning more, check out the Autodesk Gallery website.