In San Francisco, riders of Bay Area Rapid Transit (BART) commuter rail are all too familiar with the challenge of finding a parking spot at transit stations on weekdays. With thousands of people – 35,000, at last count – on waiting lists to purchase limited monthly permits for BART parking lots, local officials are encouraging transit riders to carpool to maximize potential for daily parking.
At an Federal Transit Administration-hosted mobility workshop in April, 11 transit agencies reported on their progress after receiving Mobility on Demand (MOD) Sandbox grants to test technologies that could improve situations like the one in San Francisco and find better ways of doing business.
Last year, FTA began investing in technological solutions to address first-mile/last-mile challenges for transit customers, expand the reach of rural transit systems, and more. The 11 MOD Sandbox grantees are developing transit-specific smartphone apps and creating open data platforms to merge information among transit systems — all designed to better connect riders to their destinations in a rapidly changing world of technology.
With an FTA MOD Sandbox grant, BART in San Francisco partnered with the software company Scoop to develop a carpooling app that matches transit commuters. The new app allows would-be carpoolers to check in the night before a workday commute to find a convenient driving partner, motivated by a powerful incentive: successful matches receive a daily BART parking permit.
BART and Scoop debuted the app in January as a pilot test at one BART transit lot. After three months of the pilot program in early 2017, the app matched close to 2,000 carpools. BART officials plan to expand the carpool program to all 34 stations as a way to improve access to stations and gain riders.
On the opposite coast, another MOD Sandbox grantee, the Vermont Agency of Transportation (VTrans), is developing a far-reaching online trip planner. While the state's transit agencies offer online planning tools to varying degrees, this project will provide information about services across the entire state, integrating them in a one-stop menu of options.
And since the bulk of VTrans service consists of on-demand bus transit covering large rural areas, the mobility project also is intended to improve user experience by providing itineraries and stop locations.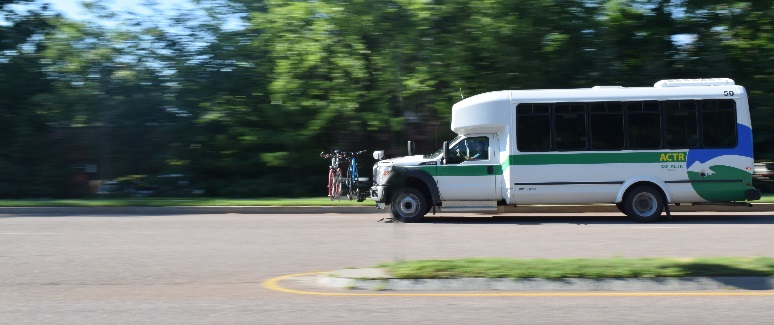 Workshop participants also learned about Chicago Transit Authority's progress in partnering with Divvy, a local bikeshare service, to develop a shared app. Cyclist participation in Divvy since the bikeshare system opened in 2013 is impressive — 7.75 million trips from stations in 44 city neighborhoods and two suburbs. With 80 percent of Divvy members reporting that they use the cycling service to access transit stations, the two agencies are connecting their e-presence to make it seamless for users and to boost participation. The project will result in one fare card for a smorgasbord of functions — paying for both transit and bikeshare as well as checking bike availability and next-train and next-bus arrivals.
While the MOD grants have yet to be fully implemented, the workshop displayed the creativity of the projects underway and created an opportunity for participants to learn from each other.